Real Life Timeline for Debris Removal in 10 Easy Steps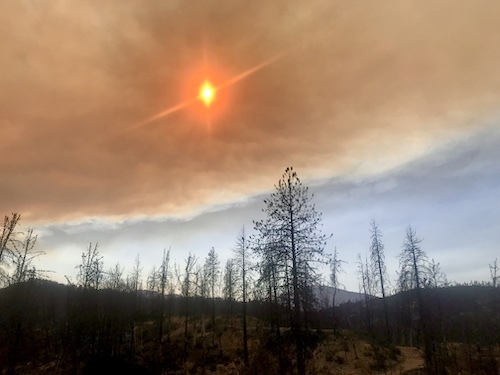 Need to remove debris from your property?
Are you overwhelmed with the process?
Not sure where to start when it comes to debris removal?
Let Guzi-West take care of the hard work while you focus on what you need to do to get through the sudden loss of your home.
Here are 10 steps to get you on the way to recovering your property:
Contact Guzi-West and our fire disaster repsonse team will take down pertinent information regarding your property to start the planning process.
Certified asbestos consultants will contact you to get access to your site to perform asbestos sampling. Samples are sent to a California certified laboratory for asbestos analysis. Pictures and site sketches are taken to prepare for the next step.
A work plan is created for your property and submitted to the Environmental Health Division of the County in which your property is located.

a. A "chimney tip" may be required if your chimney is still standing on your property. The chimney needs to be tipped over – following a detailed procedure – so a CAC can return to the property and inspect the chimney for asbestos containing materials. The chimney tip is done by a debris removal contractor, not by a neighbor or yourself. A separate report must be submitted to the county for an assessment.

Feedback from the County is received and implemented, and your work plan is approved. The County then issues a demolition or debris removal permit.
Hazardous waste contractors are on site first to remove asbestos or any other hazardous materials.
Ash, fire debris, metals and concrete are the next materials to be removed and disposed of and/or recycled properly when applicable.
After the ash and debris are hauled away, 3-6 inches of soil is removed from the impacted area. A good rule of thumb State contractors follow is "it must be clean enough that you would feel comfortable letting a three-year-old walk across the impacted area".
After the property is visually clean, confirmation soil samples are taken, following a pre-approved soil sample plan adhering to the clean-up goals set by the EPA for your Geological Zone and Area.
Once the results pass, Guzi-West submits a final report to the County, documenting the confirmation soil sample results and debris removal tickets your contractors generated.
The report receives clearance from the county.
Call Guzi-West Today for Experienced Fire Disaster Response in California!
If you've been affected by a catastrophe and want a company you can trust to help you with the rebuilding process, we've got your back! Contact us today to get started! (888) 351-8189.