Choosing the Right Mold Testing Company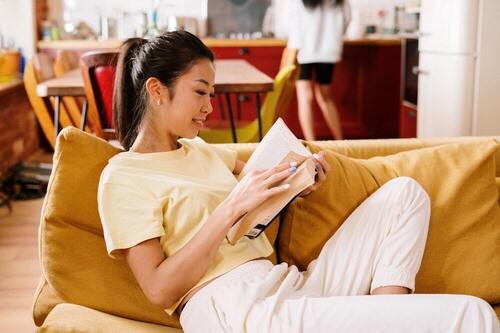 "Mold" is a word that strikes fear into the hearts of most property owners. The mere thought that your home or business could contain mold growth conjures images of armies of technicians, interminable repair schedules and mountains of cash to cover the whole thing. Worse yet, as public awareness of mold issues has increased, so has the number of unscrupulous scammers in the mold industry. It can be a tricky situation but with some education, patience and common sense, property owners can avoid the pitfalls and come through the process with a sense of confidence. It all starts with making informed decisions about whether mold growth is truly a problem in your home or business.
Over a hundred thousand different types of mold have been identified by science. Only a very few are truly "toxic" and a threat to health, but many varieties can cause allergic reactions in sensitive people. Up to 25% of the population are reportedly allergic to mold. They will experience symptoms ranging from sniffles and sore throats to blinding headaches. Even if the specific variety of mold is not overtly dangerous, a significant number of people will have health issues caused by the building's environment. In our opinion, if you see visible mold and can definitively identify the source of water which led to mold growth, a mold investigation isn't truly necessary. You can move directly to mitigation. The EPA states that most homeowners can handle mold cleanups if the area is less than 10 square feet, while a professional mold abatement company should be utilized if there's lots of water damage and the area of mold growth is greater than 10 square feet.
If you have complaints of must odors, sick building occupants, or believe you may have mold within wall cavities or other "hidden" sources then you may want to hire a mold investigation company. In selecting a testing company, it's a good idea to thoroughly vet them. Go online and check their BBB rating and online reviews. Confirm that they are certified and that their certifications are in good standing. Ask for references. In particular, look for these danger signs when looking to hire a mold abatement company or a testing company:
Does the testing company also do mold remediation?
Companies that both test for and clean up mold have a vested interest in every test coming back positive so they can sell you on their remediation services. When the remediation is done, of course they will test their own work as passing clearance regardless of the job done. "All-in-one" companies should be avoided or at minimum carefully vetted.
Does the testing company speak jargon?
Never deal with someone who cannot speak plainly. If a testing company is giving you the impression that they are trying to confuse you with gibberish, they probably are. There are a lot of scientific and technical terms involved, but would you trust a mechanic who can only call it a "wheeled internal combustion conveyance" instead of just saying "car"?
Is the testing company willing to discuss their methods with you?
A testing company should be able to discuss the process with you in detail and answer any questions you may have. There aren't any trade secrets to keep from you and you should know exactly what you are paying for. The only reason to keep you ignorant is to take advantage of that ignorance. To that end, do a little online research so if their answers make no sense, you'll be aware.
Dealing with mold properly requires a little homework, but your property is a major investment and worth the time and trouble. If you follow these simple rules, you'll have no trouble finding a testing company that will give you accurate information, and that's a big step in the right direction.
Mold Testing
Guzi-West provides mold testing services across northern California. If you're worried that mold may be growing in your house or business, give us a call or contact us here! We'll answer any questions you have and we'll provide an accurate mold inspection to determine what kind of mold you're dealing with if you choose to hire us.